About Penny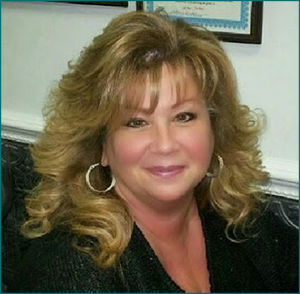 Penny Schmal-Andrews, a lifelong resident of Union County, graduated from Roselle Park High School and Union County Vocational School in 1976, earning her degree in Cosmetology.
Penny began her career in a Westfield salon, then moving to a Roselle salon before coming to work in Cranford in 1979. She worked for The Mane Event for 13 enjoyable years before purchasing the salon in 1992 and since has made many positive changes, waxing, a full retail line, night hours, senior discounts, and opening 6 days a week, all this while maintaining reasonable prices.
Penny who lives in Cranford with her husband and 2 sons cares about the community and sponsors a cut- a-thon every year to benefit Family care/ Project home of Cranford. She donates gift certificates and baskets to various organizations and youth sports, along with most school fundraisers public and private continuously throughout the year.
Men, women, and children are all welcomed at The Mane Event by a friendly, knowledgeable, upbeat staff, specializing in fades, clipper cuts, color, highlights, and updos. So make "The Mane Event" a main event in your day.